MEC Grants
micampus residencias offers advice about the grants that undergraduate and master's degree students can apply for.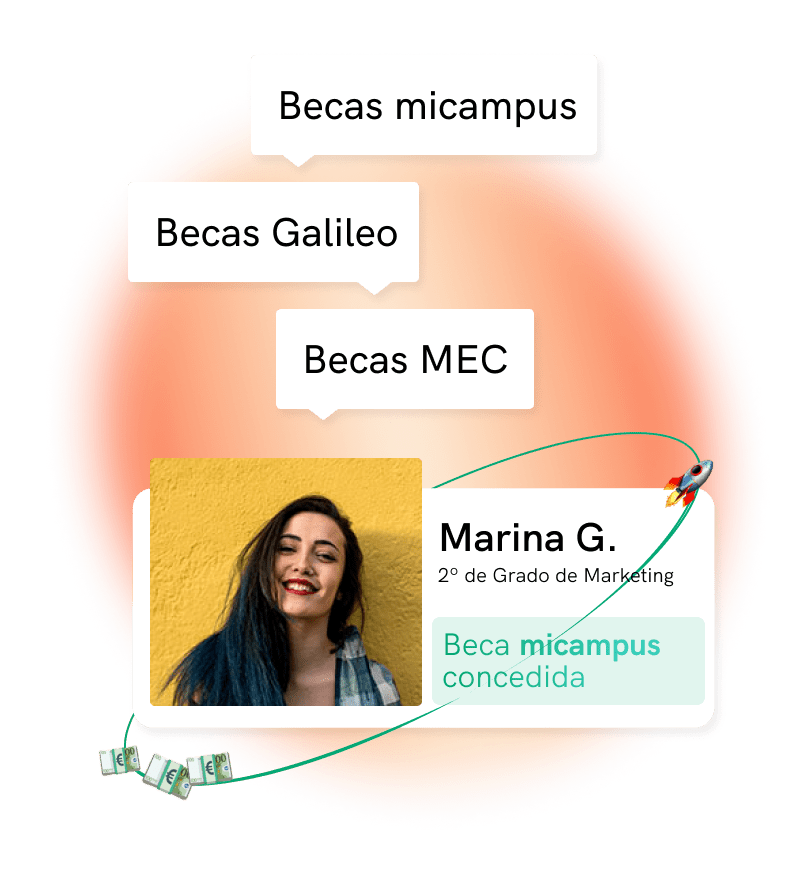 What are MEC grants?
MEC grants are financial grants awarded by the Spanish Ministry of Education and Professional Training to support education in Spain.
Criteria
Applicants must be Spanish or a citizen of a European Union member state.
They must not hold, at the time of applying for the grant, a qualification at the same level or higher than that of the course for which they are requesting the grant.
They must meet the rest of the specific academic and economic requirements for each entry round, which you can read here:
Application period
📅 From 9 August to 15 October 2022
🚨 Please note!
Don't leave your application for the last day because you may be asked to submit further documentation and you will need time to prepare it.
Apply for the grant within the application period, even if the matriculation period for the course you are interested in has yet to start.
Value of the grant
The grant you receive depends on the value of the credits assigned to the courses you enrol in for the first time.
Due to your family's income: €1,700
For changing residence during the academic year: €1,600
For academic excellence: €50 – €125
Grant awarding
It will be published in the Official State Gazette (BOE) and issued within a period of six months, starting from the moment the Ministry has all the necessary information for the awarding of the variable amount. The established amount will be paid 45 days after the resolution.
Important information
Submit the documentation they ask for: you will have 10 working days to do so.
Submitting appeals: if you receive a notification in which you are given the option to appeal a decision, you will have 10 working days to submit your appeal. The 10 workings days are counted from the day you read or downloaded the notification, or from the date the notification expires (unread notifications expire after 10 calendar days).
Consequently, we recommend you keep these deadlines in mind and log into your account frequently to check your notifications until you have received a decision about your grant application. We recommend you also check the expired messages.
Finally, we want you to know that micampus residencias are here to answer any questions you may have about the process.