micampus Sevilla Grants
micampus residencias offers advice about the grants that undergraduate and master's degree students can apply for.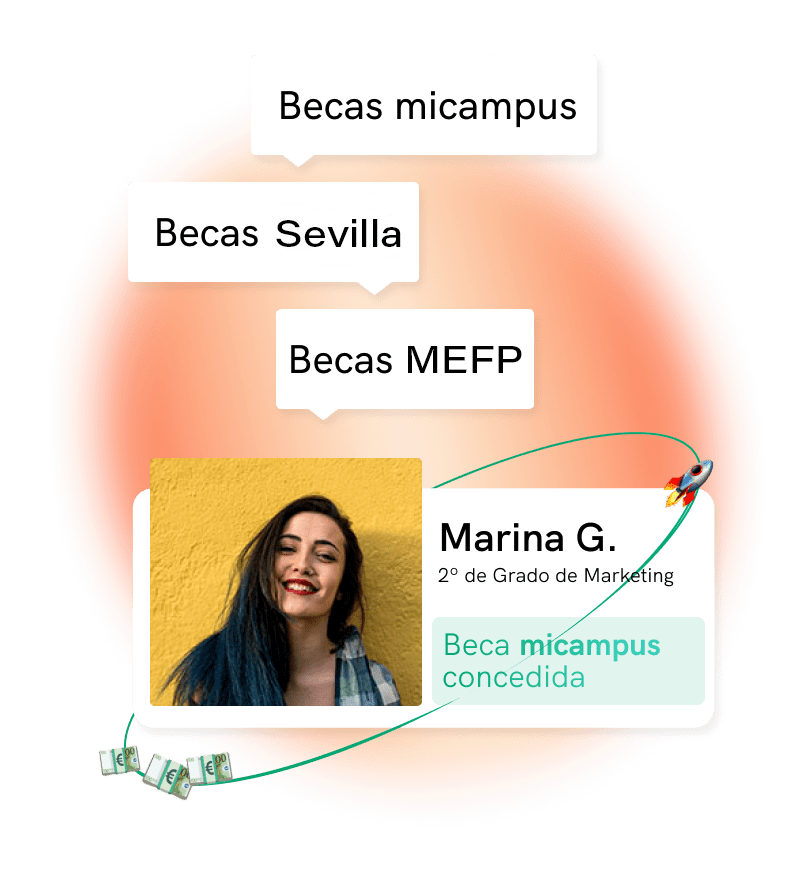 What are micampus Sevilla Grants?
micampus Residencias grants are the financial aid granted by micampus Rector Estanislao del Campo to support education in Seville.
We offer 2 types of scholarships:
Residence aid grant
Academic excellence aid grant
Criteria
Reserve your place for the 23/24 academic year at micampus Rector Estanislao del Campo.
Receive the MEFP grant, for residence aid or academic excellence aid, respectively, for the 23/24 academic year.
Complete the full course contract for the 23/24 academic year.
In both cases, provide the document proving that the scholarship has been awarded.
How to apply
Go to the micampus Rector Estanislao del Campo grants website.
Select the grant you want to apply for.
Fill out the online form.
If you have any questions while filling out the form, please contact us, we will advise you at all times.
Application deadline
📅 From September 1st to December 31st, 2023
🚨 Please note!
Always apply for the scholarship within the deadline, all scholarships received outside the deadline will be rejected directly.
Value of the grant
30 residence aid scholarships and 10 academic excellence grants will be awarded as follows:
micampus Residence Aid Grant €500 per year
micampus Academic Excellence Aid Grant €250 per year.
Grant resolution
The amount of the grant will be paid to the students in January, coinciding with the delivery of the MEFP scholarships.
This amount will be delivered through a virtual prepaid card, which can be redeemed at any establishment.
Important information
Submit the documentation showing the award of the MEFP scholarship.
Therefore, we recommend that you keep in mind the deadlines for applying for the MEFP scholarships (March 27th to May 17th) and check your notifications frequently until your scholarship application is resolved.
Finally, we want you to know that at MiCampus Residencias, we are at your disposal to resolve any doubts that may arise during the process.
Apply for your micampus grant
Fill out the form to apply for your micampus Residence Aid Scholarship or Academic Excellence Aid Scholarship offered by micampus Rector Estanislao del Campo.