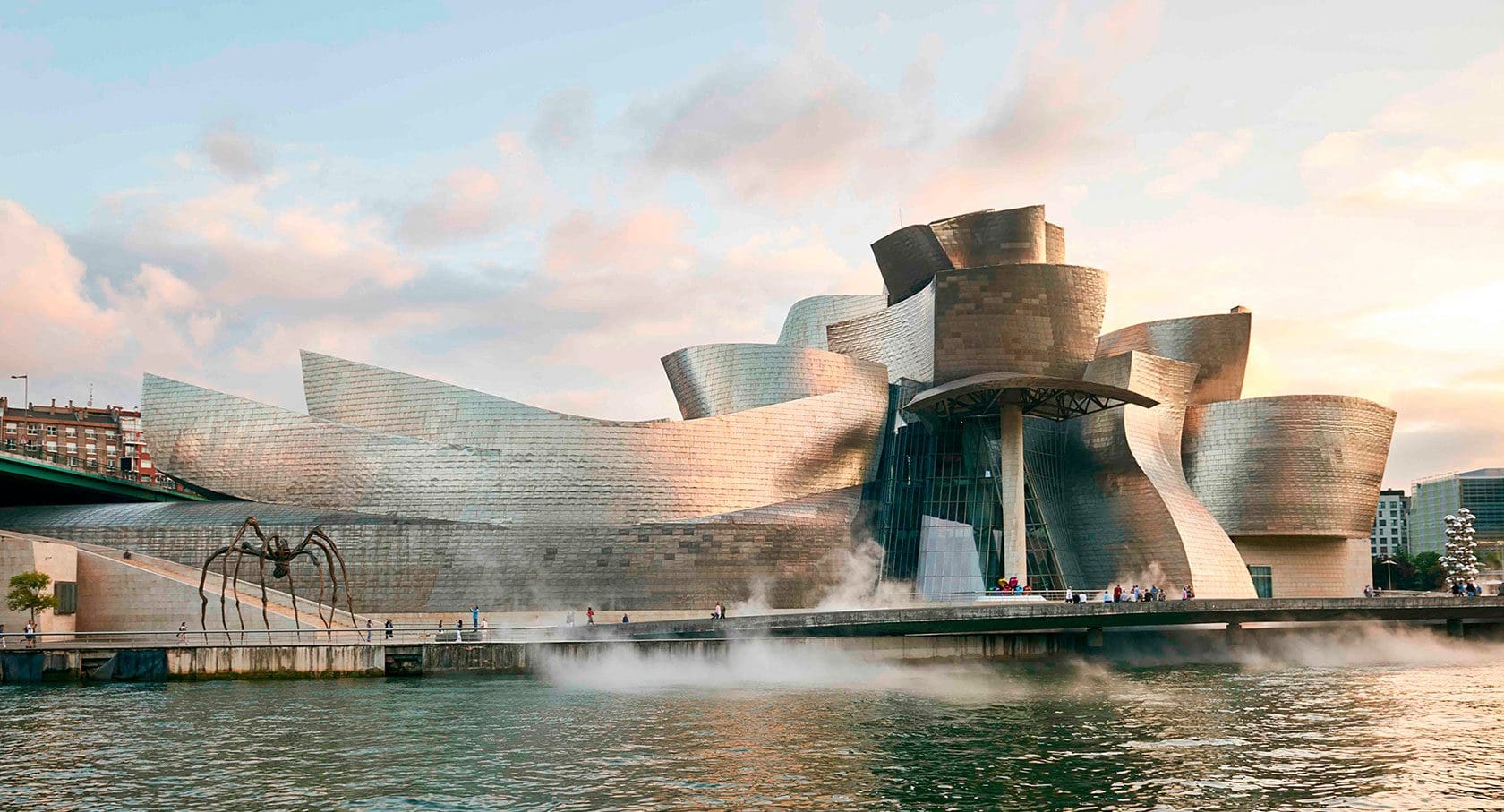 University residences in Bilbao
Discover our residences for university students in Bilbao, located in an area next to the historical centre of the city and mere minutes from the main university campuses.
Our student residences in Bilbao
Are you thinking about living in Bilbao? In micampus you will find much more than student rooms: come and join our Bilbao university family! Take a virtual tour or visit in person to find out more about life in the residence. Book you visit now!
The best facilities, located in the centre of Bilbao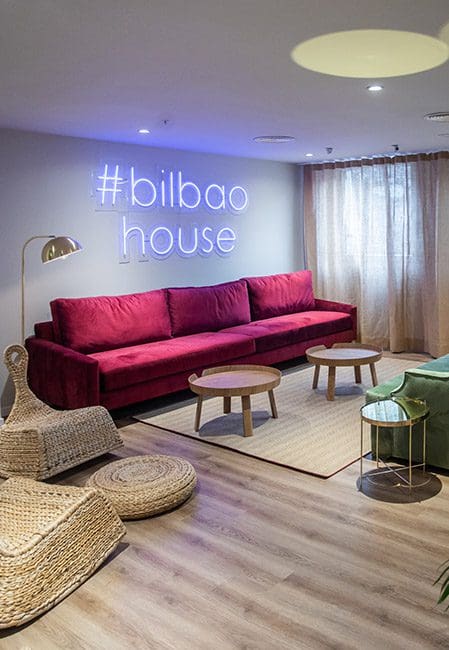 Disconnect and relax in the lounge. #BilbaoHouse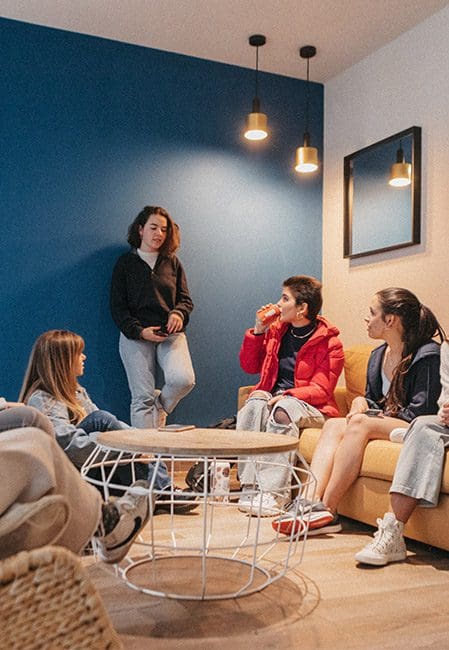 Share experiences with other residents.
Cafeteria with on-site catering so you can choose the board option you need.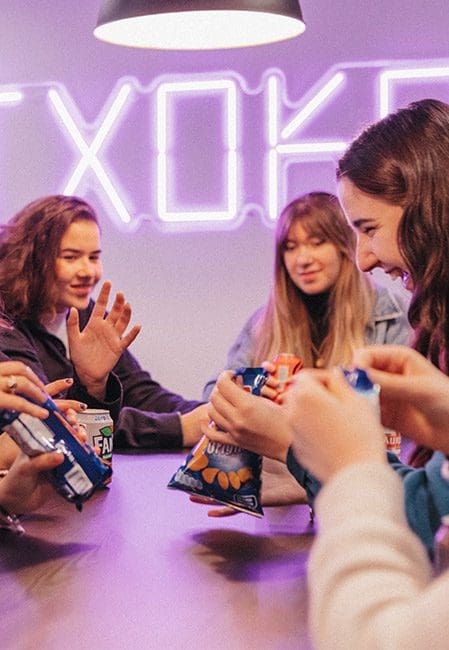 Have fun with friends in the cafeteria.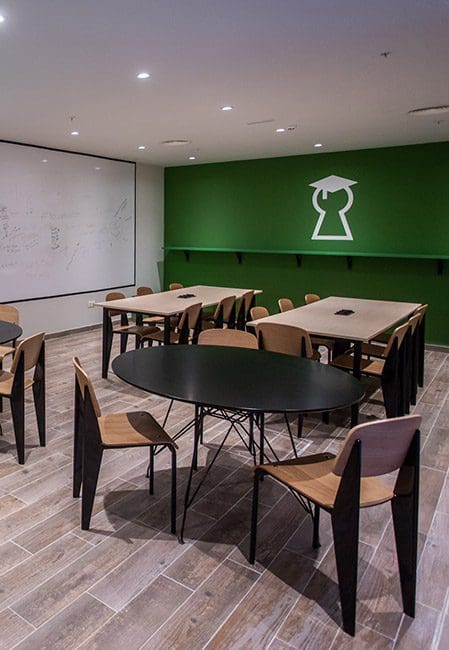 All the peace and quiet you need in the study room.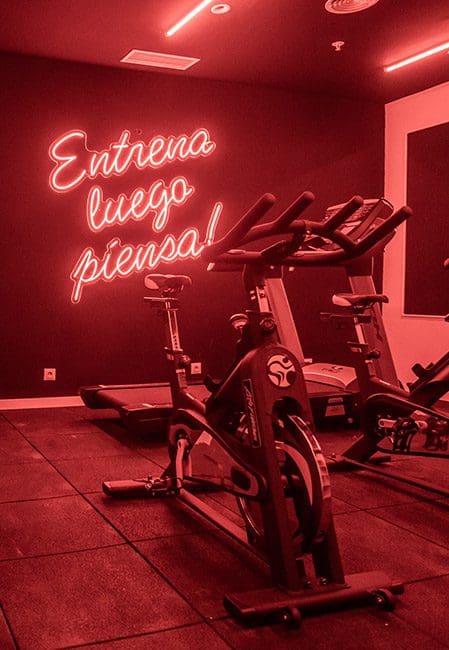 Can you imagine a gym in the university residence?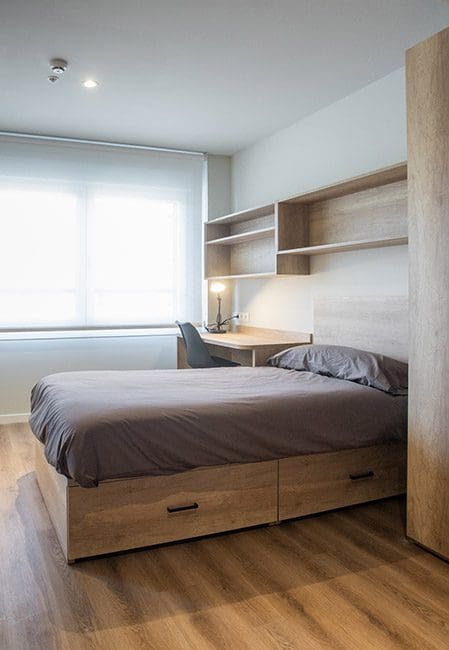 Rooms equipped with everything you need.
Single room 'extra'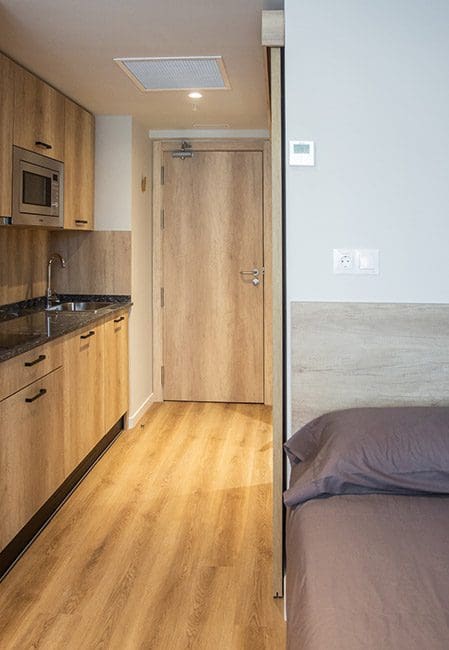 Rooms equipped with everything you need.
Single room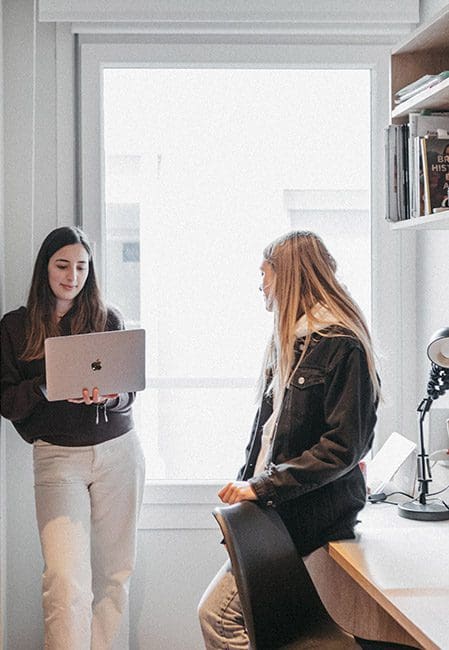 Enjoy studying in the best environment.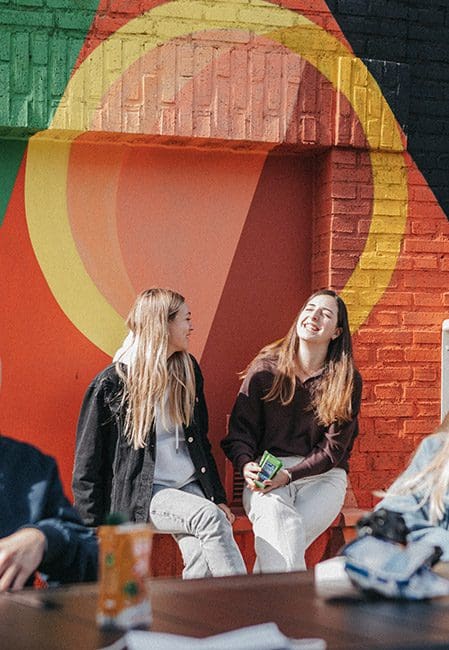 Live the micampus experience.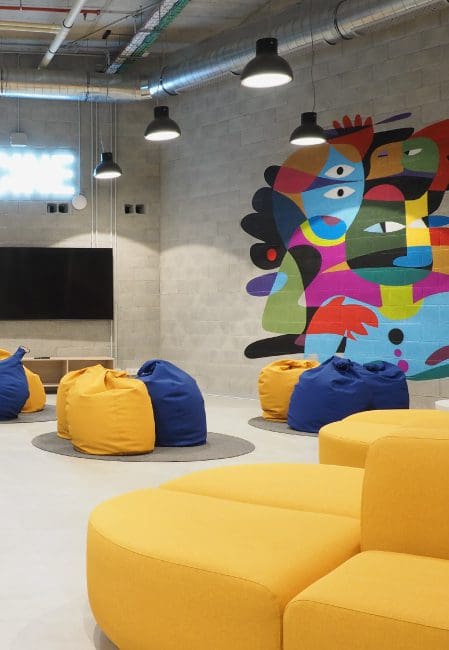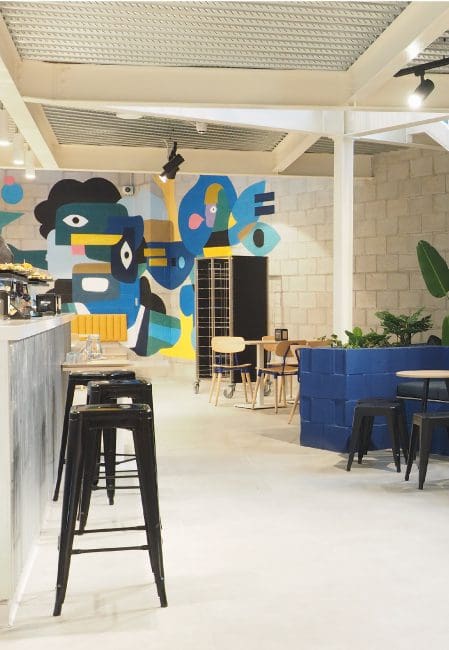 Benefits of choosing micampus residencias Bilbao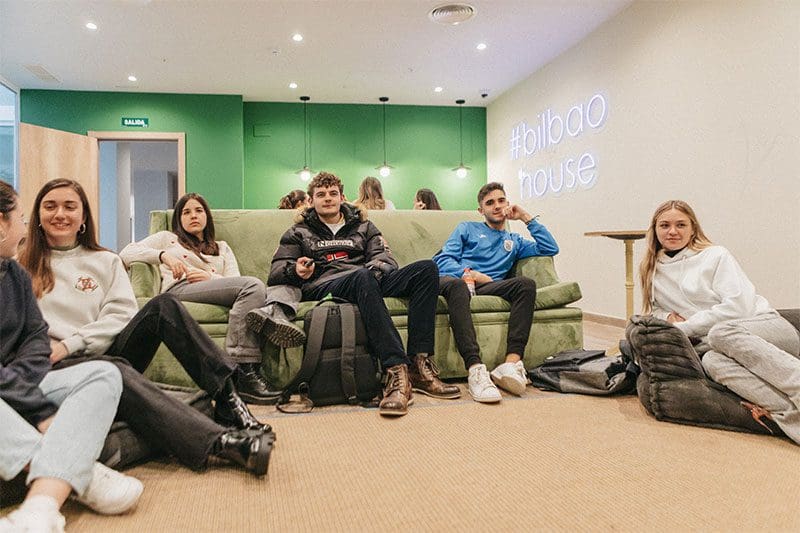 Looking for mixed-gender student halls in Bilbao? micampus is for you!
Living in Bilbao is a marvellous experience thanks to its welcoming university life, cultural attractions, green spaces and tourist appeal. In the micampus university residences, both those in the centre of Bilbao and our residence in San Mamés, we try to make your stay in the Basque city unforgettable, giving you our total support and providing an environment which gives you freedom, and your family security and peace of mind.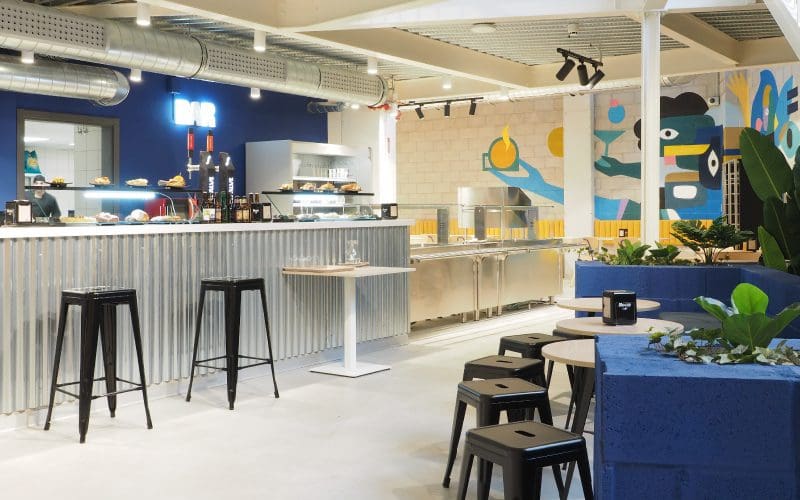 Large communal areas in the Bilbao residences
Our communal areas help create the right environment for good academic performance. These include study rooms, leisure areas, dining halls, cafés, gyms, and laundry and bike rooms. Come and take a private tour to see why our residents love the communal areas such as the #bilbaohouse, El Txoko or the gym.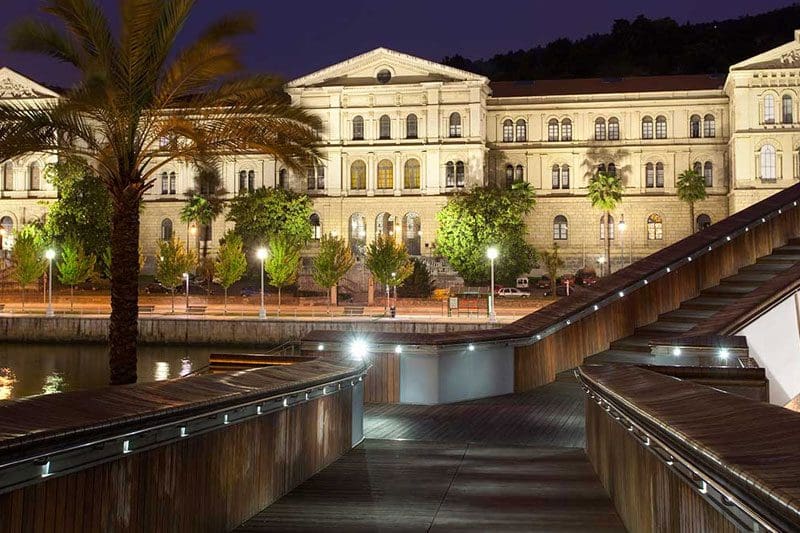 The distance of our residences in Bilbao from the universities of the Basque Country
From micampus Bilbao you can reach the city centre on foot and get to the main Basque Country universities by metro or bus in less than half an hour. Click here to check transport links between our university accommodation in Bilbao with the different campuses of the Universidad del País Vasco -Euskal Herriko Unibertsitatea, Cámara de Comercio de Bilbao, Universidad de Deusto, Universidad de Mondragón and the Digipen Institute of Technology Europe.